L.A. School District stops free Apple iPad program after students hack through security feature
69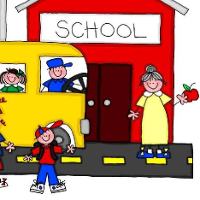 The L.A. School District has halted a program that planned on distributing free Apple iPads to all 640,000 students in the district by next year. Apparently, some of the students attending Theodore Roosevelt High School had hacked their iPad within a week, allowing them to surf the web. It was this security concern that forced the School District to halt the program.
The original deal that Apple made with the educators was to supply 35,000 iPads for $30 million with the remaining students expected to receive their tablet next year. But the $1 billion program appears to be in jeopardy as some of the high school students at Roosevelt and at other schools discovered that by deleting their personal profile information from the tablet, the security restrictions would be disabled. Suddenly, the students had use of the device's browser allowing them to visit otherwise blocked sites such as Twitter and Facebook.
"Outside of the district's network ... a user is free to download content and applications and browse the Internet without restriction. As student safety is of paramount concern, breach of the ... system must not occur."
-Memo from senior administrators
L.A. Unified School District Police Chief Steven Zipperman said in a confidential memo obtained by the L.A. Times, that this is the best time to halt the program before the word spreads on social media sites on how to bypass the security of the school issued iPads.
"I'm guessing this is just a sample of what will likely occur on other campuses once this hits Twitter, YouTube or other social media sites explaining to our students how to breach or compromise the security of these devices. I want to prevent a 'runaway train' scenario when we may have the ability to put a hold on the roll-out."
-L.A. Unified School District Police Chief Steven Zipperman, writing in a confidential memo
source:
LATimes
via
MacRumors