Kanye West goes back on his word, releases latest album on Apple Music & Spotify
58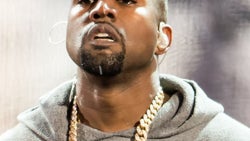 You may remember
Kanye West's recent outburst
regarding his latest album,
The Life of Pablo
, which he declared would not be available outside of the Tidal streaming service. Today, however, the musician's most recent LP has been introduced to Spotify and Apple Music, the latter of which West explicitly stated would never stream the album.
The Jay Z-owned Tidal streamer, which recently reached 3 million users, has plenty of ground to make up on its competitors. Spotify, for example, boasts some 30 million paying subscribers, whilst many tens of millions more utilize its free, ad-supported service. Apple Music and Google Music have the incredibly large backing of their respective creators, which has prompted Tidal to reel customers in through a wealth of exclusive content.
The strong-arm tactics appear to have worked somewhat: Tidal's user base has grown to its healthy current number despite well-documented struggles when Jay Z first took over. But the fact that The Life of Pablo has made it way to services beyond Tidal will not do wonders to Tidal's notion of exclusivity, which is one of its selling points.
Even so, starving rivals of early access to TLoP will have prompted some Kanye fans to hop on the Tidal bandwagon. Given the large number of well-known artists affiliated with Tidal, it's reasonable to suggest that the same method may be deployed again and again in future, which could then draw folk away from Spotify, Apple Music and the rest. Taylor Swift notably pulled her immensely popular
1989
album from Spotify some time ago, and threatened to do likewise with Apple Music before Cupertino agreed to what Swift deemed a fairer payment deal for artists.
Whatever the case, if you are a fan of the polarizing rapper, you can now check his latest album out via Spotify, Apple Music, or indeed Tidal.
Recommended Stories