Kanye says his new album, Life of Pablo, will never be on Apple Music or iTunes
52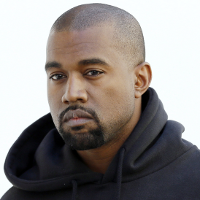 It looks like Apple Music subscribers and iTunes users won't get to stream or buy any music from Kanye West's new
Life of Pablo
album. On Monday night, the recording artist tweeted that "My album will never never never be on Apple. And it will never be for sale...You can only get it on Tidal." The latter is the streaming music service that is partly owned by Jay Z.
Kanye's tweet harkens back to Taylor Swift's decision not to allow her album
1989
to stream over Apple Music. Swift was protesting Apple's decision not to pay royalties to artists, producers and labels for music streamed during each subscriber's free three-month trial period. Apple later reversed its stance, and
Swift allowed the album to stream over Apple Music
.
The difference here is that while Swift was trying to advance the cause of all musicians, something that she was applauded for by her peers, Kanye appears to be doing this to promote his favorite person in the whole wide world-himself.
It has been a strange few days for Kim Kardashian's husband. Over the weekend, Kanye appeared on SNL, tweeted that he was $53 million in debt, and sent out virtual panhandling requests to Mark Zuckerberg and Larry Page. He asked the Facebook founder for $1 billion.
Recently,
Apple announced that it has 11 million paid subscribers to Apple Music
. Individuals pay $9.99 a month, while a family with up to six members will pay $14.99 monthly.
source:
@kanyewest
via AppleInsider