Intel giving away $29,000 cash to developers for mobile game contest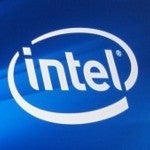 So, you think you can come up with a great game for Android? According to a new contest sponsored by Intel and The Code Project, create a new NDK-based Android game for IA (Intel Architecture) devices, write an article about it and
you can find yourself $25,000 richer
. The contest lasts four months, started July 6th and ends November 6th. The winner will be announced exactly a week later. In addition to the Grand Prize of $25,000, each month will see one contestant win $1,000.
with an x86 emulator system image
. You need to
explain to the judges your motivation for making the game
, a description of it and the technical information. Finally, you have to send by email, the completed template.
According to the website, you will need to download the template, as we've already said. You must
read a couple of white papers
, "
Creating and Porting NDK based Android* Apps for Intel(R) Architecture" and "Installing the Android* SDK for Intel® Architecture
". Lastly, you need to test your Android apps on a virtual Intel-Architecture device.
how closely they adhere to the rules
such as "Focus and Scope", quality, coherence, structure and how well the app works on the emulator. The goal, of course, is to get developers writing apps for Intel powered x86 Android devices that could go head to head with the ARM powered Android models.
source:
TheCodeProject
via
Phandroid