Instagram takes on Snapchat with a new feed for short-lived content
1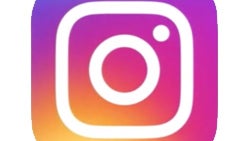 Instagram has launched a new feature called Instagram Stories. It comes in the form of a secondary feed of ephemeral content, all of which disappears in the span of 24 hours. Sounds familiar? Well, it should if you are a Snapchat user, as the messaging app seems to be what has inspired the latest addition to Instagram.
Instagram Stories introduces a new bar on top of your feed where you'll find the profile pictures of people who you are following. Tapping on an avatar will open a photo or a short video clip (of up to 10 seconds) that they have posted to the Stories feed within the last 24 hours.
Stories cannot be "hearted", but they can be replied to in text. If your account is public, then your posts will be publicly visible as well, meaning that people who don't follow you will also be able to see them. For better or worse, swiping up on one of your Stories will bring up a list of the users who have seen it thus far, which should be enough to satisfy certain curiosities. Stories can also be moved to your regular feed by swiping up on them, tapping the share button and sharing them to your feed.
The new feature has begun rolling out on both iOS and Android, so you should be able to take advantage of it shortly. Would you use Instagram Stories, or are you sticking to Snapchat for sharing short-lived, possibly embarrassing, content?