Instagram Lite gets launched on Android: Less than 1MB in size, yet with almost all the essentials
2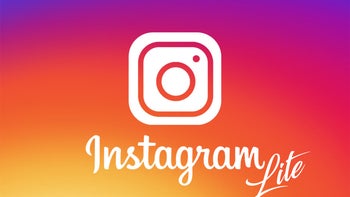 Instagram just released a light version of its main Android app overnight.
Dubbed Instagram Lite, the app is aimed to cater to users in developing countries who have limited space on their devices - the app weighs in at just 573KB (yes, kilobytes) due to the fact that it's a progressive web app.
Aside from being small, the app looks extremely similar to the flagship Instagram client and has the majority of essential features - you can edit and upload your photos and videos as regular posts and stories, use different filters, discover your friend's stories, and just about anything you're used to doing in the regular Instagram, aside from... messaging people.

Yes, Direct Messages have not been employed in the app yet, but it's stated that the functionality to chat with other Instagram users will arrive at a later date.
Instagram has really been stepping its game lately - over the course of a couple of months, the app has scored video chat, Instagram TV, various improvements to the regular and stories feeds, and many other new features and functionalities that improved the experience greatly.
Have in mind that the app might not be available in your country just yet as it seems to be rolling out in waves, but we hope that it will reach a wider audience soon-ish.