Improved Samsung Galaxy J7 gets leaked with more RAM and storage
3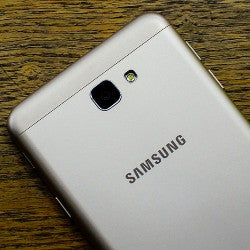 Samsung has been flooding the markets with low- and mid-range Android smartphones since forever, so it might be hard to keep track of what's been released, or when and where, unless you're really into that topic.
But fret not, as we have all the information right here. It looks like the last year's Samsung Galaxy J7 model is about to get a slightly improved version in the not so distant future.
The unannounced smartphone will be released on the market as Samsung Galaxy J7 Prime and, according to a new report, it should include a few hardware improvements.
First of all, the original Galaxy J7 comes with a 5.5-inch display that supports 720p resolution, while the improved model is supposed to pack a 1080p display, similar in size.
But the changes don't stop here, as the Galaxy J7 Prime will feature 3GB RAM and 32GB internal memory, as opposed to 2GB RAM and 16GB storage packed inside the Galaxy J7.
Selfie fans will be pleased to know the improved version of the Galaxy J7 sports an 8-megapixel camera in the front, a slight improvement over the 5-megapixel front camera in the original model.
On top of that, the Galaxy J7 Prime is likely to come with a fingerprint scanner integrated under the Home screen button. There aren't too many visual changes that might set it apart from the original model, so you'll probably have a hard time telling which one is which.
The rest of Galaxy J7 Prime's specs are similar to the Galaxy J7's, including the 5.5-inch display, 1.6GHz octa-core Exynos 7870 processor (1.5GHz octa-core Snapdragon 615), and 3,300 mAh battery. While we do know the phone will make its debut in Vietnam, it's unclear whether or not Samsung will bring it to other markets too. Images courtesy of
TechRum
.