Illegal no-hire agreements were the norm at Apple, Google, others: emails leaked
18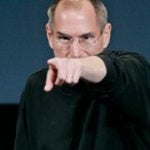 Finding the right employees may be hard. Keeping them, might be even harder. Especially when stakes become high and we start talking about senior engineers at companies like Apple, Google and Intel.
And even though it is prohibited by law to have no poaching agreements, it has long been known that such agreements not only exist, but are rigorously followed and any breach results into immediate investigations and harsh actions.
Now, The Verge has gotten hold of some extremely frank emails about no poaching agreements with Apple and Google heavily involved, and the juicy exchange is between no other but former Apple head Steve Jobs and Google Chairman Eric Schmidt.
It all starts with an illegal but very real threat by Steve Jobs aimed at Palm chief executive Edward Colligan. Jobs has some solid reason suspecting former Apple employee Jon Rubinstein of actively curating the recruitment process. Here is what Jobs says about what the legal consequences could be:
"I'm sure you realize the asymmetry in the financial resources of our respective companies when you say: 'We will both end up paying a lot of lawyers a lot of money.'"

Colligan on the other hand says he received a call from Jobs in 2007 with a proposition of a no-poaching agreement, and if not Palm was threatened with a patent lawsuit. Now, that's harsh. When Colligan mentioned the obvious fact that a no-poaching agreement would be illegal the above quoted response arrived.
Jobs was obviously actively protecting its employees and had agreements with most big names in tech. It's extremely interesting to see his exchange with Google's Eric Schmidt and the urgency of Schmidt's response. This verbal agreement was taken very seriously. Hit the source link below for the original story and right below you can find some of the most interesting email exchanges showing the inside story of tech hiring.
source:
The Verge
Illegal no-hire agreements were the norm at Apple, Google, others: emails leaked