IDC sees smartphone sales rising 32.7% this year
2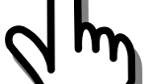 Research firm IDC sees 2013 being another big year for smartphone demand. The researcher forecasts that
958.8 million units
will ship this year, which is a gain of 32.7% over the 722.5 million units shipped last year. For the first time ever, IDC sees smartphone shipments surpassing those for featurephones with the former accounting for 52.2% of handsets shipped during the year.
Emerging markets are becoming a hotbed for smartphone sales with 64.8% of all smartphones shipped in 2013 headed to a destination that one would call an emerging market, That is up from 43.1% in 2010. The average selling price of a smartphone will drop to $372 USD in 2013 from the $407 price tag in 2012 and the $448 USD average price from 2011. By 2017, IDC sees the averge smartphone price down to
$309
. And while this is obviously good news for consumers, it isn't great news for phone manufacturers and component suppliers. Both will have to drop prices and overhead in order to compete and profit in an environment where the end product is dropping in price.
Vendors are keeping prices down by offering 3G only models. This enables the manufacturers to buy lower priced components like 3G radios providing buyers with a "good enough" experience that gives them reasonable data speeds at a low price. Overall demand for smartphones is coming from strong buying from consumers who have a wide number of models available at different price points to choose from. For many users, the smartphone is their
main computing tool
.
"2013 will mark a watershed year for smartphones. If you look at the number of vendors who support both feature phones and smartphones, many of them have not only successfully transitioned their product portfolios to highlight smartphones, but smartphones have become their primary value proposition going forward. In some cases, smartphones have accounted for well over 50% of their quarterly shipment volume. Looking ahead, we expect the gulf between smartphones and features phones to grow ever wider."
-Ramon Llamas, research manager for IDC's mobile phones program.
source:
Digitimes