IBM to raise $100 million to develop services for mobile phones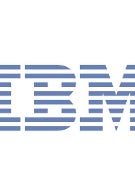 IBM has long been a major name in computing and electronics, but Big Blue has not made an impact in the cellphone industry. Now the blue chip company has announced that they are raising $100 million dollars for an investment pool with the intent of developing new services for cellphones. Specifically, the company said that it wants to improve mobile payment methods and security. IBM will also concentrate on developing new user interfaces for the industry and on ways to better the interaction between companies and their employees using cellphones.
IBM will raise the $100 million dollars over the next five years and will look to improve the mobile experience for those who skip using the PC for internet access and instead, use their mobile phone as the main connection to the web. According to statistics released by Big Blue, the number of cellphone users will grow by 191% from 2006 to 2011 with approximately 1,000,000,000 cellular users by the end of that time period.
source:
IBM