Huawei is planning to have a "high-end" Android smartphone later in the year
1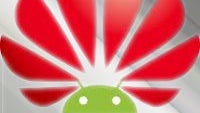 When you hear about
Chinese manufacturer Huawei
, you tend to conjure up devices in your mind that are relatively affordable and easy on the budges – though, it might not be darling of the bunch. Still, we've seen their efforts in the Android community with the
Huawei IDEOS X5
, but it's still lacking the awe-inspiring specs to make it a noteworthy contender in the market.
Well, things are surely going to change because they're getting serious on producing a "
high-end
" Android smartphone some time during the
second half of the year
– meaning, we can potentially see it as soon as July. Details at this point are slim, but it's speculated that the handset will be flaunting a 3.7" display and overlaying a "custom 3D interface" on top of Android 2.3 Gingerbread. Needless to say that a 3.7" display is still decent, but it doesn't quite capture the attention compared to the 4" and up screen sizes we've been seeing becoming all the rage nowadays.
In any event, we're sure that they'll be able to make something that can definitely position itself as a high-end device, but more importantly, it'll more than likely be rocking an equally preferable
inexpensive
price point as well.
via
IntoMobile