Huawei P10 and P10 Plus release date rumored for March or April
10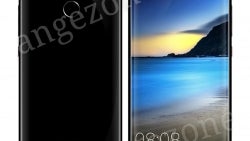 Chinese big shot Huawei is at work on its next-generation flagship smartphone, the Huawei P10 and P10 Plus. According to the Huawei Consumer Business Group CEO Yu Chengdon, the successors to last year's P9 and P9 Plus are scheduled for release in March or April. This sounds credible, considering Huawei's P8 and P9 series were also released April.
Rumors have pointed towards formidable spec sheets in store for the P10 series. Huawei is expected to employ its homegrown Kirin 960 processor, paired with 6GB of RAM. The top-of-the-line chip features four high powered Cortex-A73 and four lower-powered Cortex-A53 CPU cores, along with the Mali-G71 MP8 GPU. Huawei is also collaborating with Leica again to deliver a dual camera setup, possibly dedicating the second camera to enhancing image quality like on the P9. Other rumored features include on-screen fingerprint sensors, wireless charging, and dual-edge displays.
These bad boys aside, Huawei is said to be working on the P10 Lite, along with two new phones codenamed Vicky and Victoria. They are rumored as successors to the Nova series, thus they are most likely budget devices. No time frame has been given for their release.
Recently, Huawei released the Mate 9 phablet in the United States. The $600 device features a spacious 5.9-inch 1080p resolution screen and is powered by the Kirin 960 processor – custom-built silicon by Huawei-owned HiSilicon. The powerful chip is supplemented with 4GB of RAM and 64GB of storage. The device features a fingerprint sensor and a dual-camera setup.
ALSO READ
Recommended Stories