Huawei MediaPad X1 priced at under $300 in China, but it won't be that cheap in other markets
8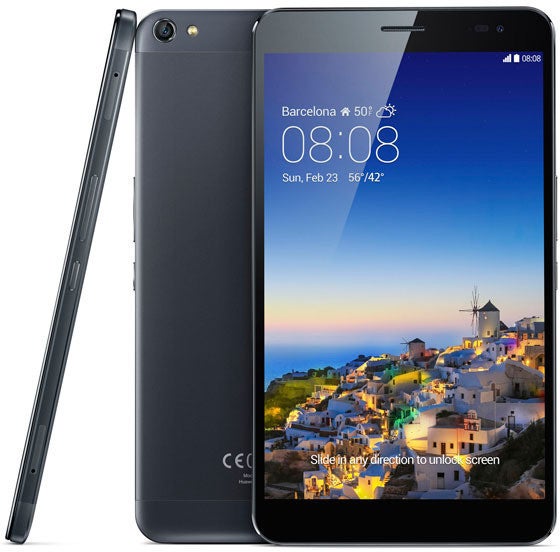 Huawei's new and sleek
MediaPad X1
was officially announced a couple of days ago at MWC 2014 as the "lightest and narrowest 7-inch tablet". It certainly is a good-looking device, and its specs are quite nice, too, including an IPS display with 1200 x 1920 pixels, 5MP front-facing camera, 13MP rear camera, a quad-core 1.6GHz HiSilicon Kirin 910 processor, 2GB of RAM, and a 5,000 mAh battery.
Vmall (Huawei's official online shop for China) is already taking pre-orders for the MediaPad X1, asking $294 (1,799 CNY) for the 3G model, and $326 (1,999 CNY) for the LTE one. The tablet is called Huawei Honor X1 in China, because the Honor brand is well established there.
$294 looks like a bargain for such a tablet, but that price will be significantly higher in other markets. For example, Huawei intends to sell the LTE-capable MediaPad X1 in Europe for $549 (€399). Why is that? Well, according to Engadget, which spoke to Huawei Device's CMO Shao Yang, the company believes that the X1 will be perceived differently in each market. It will be seen by many as a large phone in China, while in Europe it's going to be perceived as a tablet that has phone functionality.
Yang said that, since the
Apple iPad Mini 2
LTE costs about €499 in Europe, Huawei's partners "are extremely happy" with the €399 price tag of the X1. Of course, customers should also be happy about this price, and it remains to be seen if that's the case.
Recommended Stories