Huawei's first 5G smartphones will arrive in June 2019
1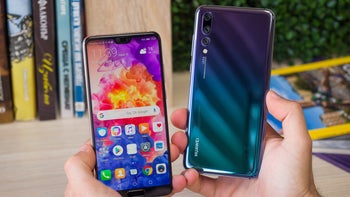 Huawei has made no secrets of its plans to embrace
5G technology
as soon as possible within the smartphone market, but today the Chinese brand has taken this one step further by announcing a specific launch timeline.
Speaking at MWC Shanghai 2018, the company's CEO Eric Xu stated that the first commercial 5G solutions and smartphone chips should be expected by March 2019. This will then enable the company to begin releasing
smartphones
with 5G support by June of that same year. Ultimately, due to the timeframe, the brand's 2019 flagship Huawei P30 line won't be capable of supporting the new networks. However, considering the Mate 30 series isn't expected to arrive until October 2019, these devices could potentially be the brand's first flagships to support the technology.

Currently, the company is expecting final issues related to low-latency and network connectivity to be fixed by the end of this year, something that will speed up the process of development significantly. Additionally, Huawei's CEO believes 5G will also allow both virtual and augmented reality to grow significantly, although the company itself is yet to reveal if it plans to enter either market in the near future.
Ultimately, considering Huawei expects its first 5G smartphones to arrive in June 2019, it seems likely that the tech will debut on a mid-range smartphone. After all, the company's first high-end chip with support for 5G is expected to be
the Kirin 1020
that should debut inside of the Mate 30 line mentioned above.