T-Mobile and Sprint need to merge so that America has great 5G, say... T-Mobile and Sprint
5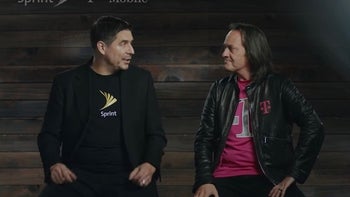 Today, T-Mobile and Sprint filed documents for their merger with the FCC and they explained why it is necessary for the two carriers to merge and the reason is... to save America's leadership in mobile networks by building a powerful 5G network together.
T-Mobile and Sprint argue that each of the carriers alone would not be capable of building the large-scale 5G network needed for America's future (or at least they would not build it as fast separately as they would if they merge), but together the two can build on such a scale that would entice Verizon and AT&T to double-up their 5G efforts. And yes, this is the same argument that we have heard before.
The merger between the nation's third and fourth largest carriers will allow building out a 5G network that uses T-Mobile's 600MHz band of spectrum and Sprint's 2.5GHz network bands for a next-generation network that has both scale and speed.
T-Mobile published an official blog post today where it says:
"We believe that no one else — not Verizon, not AT&T, not Dish, not Comcast, not Charter — will have the breadth AND depth we can bring together with Sprint."
It's not just the carriers' future that's at stake here. T-Mobile further clarifies that failing to approve the merger would slow down the roll out of 5G networks and this could mean that the US as a whole loses its leadership position:
"If we don't take decisive, positive action, we risk ceding global leadership in both 5G AND the entire next wave of technology to a country other than America. We cannot relinquish our leadership here."