How to watch World Cup 2018 on your phone
10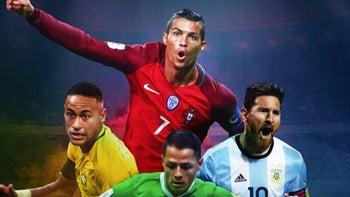 The World Cup 2018 is already underway and the gathering of the world's best soccer teams is something that you don't want to miss if you like spectator sports.
But what is the best way to watch World Cup games on your phone? And can you watch the games if you don't have a cable subscription?
Free streaming if you have a cable subscription
In the United States, the rights for the broadcast of all World Cup matches is owned exclusively by FOX, so you can watch every match on the FOX sports channel or within the apps. If you are looking to livestream the games, you need to look no further than the FOX Sports Go app, which is available for iPhone, iPad, Apple TV, and Android devices, or you can use the iPhone-only Fox Sports app.
Keep in mind that these app will allow you to stream the games only if you already have a cable subscription.
No cable subscription? No problem!
If you don't have a cable subscription, you don't need to worry. There are plenty of other ways to stream games from FOX and FS1, the two channels that will broadcast the games in the US.
You can try a variety of services including:
Of course, there are plenty of shady online streaming services on the web that you can use at your own risk, but if you want a reliable and legal way to stream the World Cup, the above mentioned services are your best options.
Are you watching the games on your phone? And are you happy with your streaming service? And what team are you rooting for?
Don't hesitate to let us know in the comments below.