How to use Skype, Facebook, MSN, Yahoo! and other messengers from a single smartphone app
5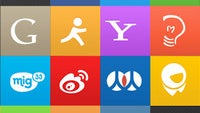 A messenger of some kind is usually among the very first apps that a smartphone owner downloads onto their device. These have grown highly popular over the recent years as they serve as a great low-cost alternative to texting and/or calling other people. Yet not everyone uses the same messaging app. Some people favor the trusty Facebook messenger. Others rely on Skype, Viber, WhatsApp, or Google's Hangouts. Then there's your grandpa who is still on AOL, while your uncle won't use anything but Yahoo! Messenger. That's why to stay in touch with all these folks, you need to have a separate client to connect to each of these services, which isn't very convenient.
However, there's a way around that. This post is all about how to use multiple messaging platforms from a single app on your iPhone, Android device, BlackBerry handset, or even on a Java-enabled feature phone. All you need is one of the two applications.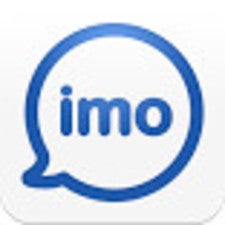 The Imo Messenger is available on iOS for the iPhone and the iPad running iOS 4.3 or later, as well as on Android smartphones and tablets running Android 2.0 and up. A web-based interface is available as well, allowing one to use Imo straight from their browser. The application offers high-quality voice and video calls on select services, fast and reliable text messaging, group messaging, file exchange and location sharing. Voice instant messages are also on the feature list, essentially turning your smartphone into a walkie talkie. Your chat history can be saved for later use. Here are the messaging platforms supported by Imo Messenger:
Facebook Chat
Google Talk (Hangouts)
MSN
ICQ
AIM
Yahoo Messenger
Jabber
Hyves
VKontakte
Steam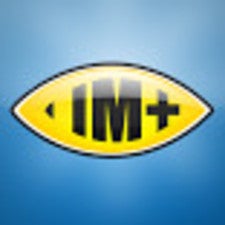 Another great app that serves the same purpose is IM+. Its makers claim that IM+ is the most widely used app of its kind, which does not come as a surprise since it is available on so many mobile OSes. IM+ can be used on an iPhone or iPad running iOS 4.3 or later, smartphones and tablets running Android 2.1 and up, Windows Phone 7.5 or newer, BlackBerry devices running BlackBerry OS 4.3 or later, including the BlackBerry PlayBook, and even Java-enabled feature phones with support for J2ME. A web-based interface is also available for accessing IM+ from a web browser. Here are the instant messaging platforms supported by IM+ and its premium version, IM+ Pro.
Facebook
Skype (IM+ Pro only)
MSN/Live Messenger
Google Talk (Hangouts)
Yahoo!
AIM/iChat
ICQ
RenRen
Jabber
MeinVZ
Gadu-Gadu
mig33
SINA Weibo
Fetion
Mamba.Ru
VKontakte
Odnoklassniki.Ru
Yandex IM
Mail.Ru