How to search printed texts using the camera of your Android phone
2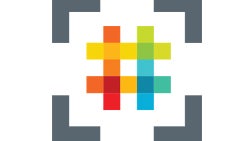 In this day and age, reading printed texts – yes, on
actual paper
– is becoming increasingly rare. We are so used to finding specific lines of text in a matter of seconds by simply hitting CTRL + F and typing in a few keywords, that going through pages upon pages of printed text – focused, eyes squinting, carefully scanning every line, lest you miss what you are looking for and have to do it all over again – is an ordeal that we would gladly leave behind us for good. And now we can do just that, thanks to an Android app called CTRL-F.
CTRL-F is a simple tool that uses your phone's camera to take pictures of printed texts. Once a picture is taken, the app then attempts to recognize in what language the text is written – it can recognize over 50 languages – and after it does, it lets you crop any unneeded blank areas from the picture. Then the document is processed and converted into searchable text. The final result can exported as a PDF file for further use.
CTRL-F is a really neat and easy to use tool that we'd recommend you tried out if you feel intimidated at the thought of manually searching through huge walls of printed text (and more likely than not, you do). The developer also promises an iOS version soon. In the mean time, you can
download the Android version on Google Play
.
via:
Lifehacker