How to get the Android L look on a Nexus 5 or another KitKat phone
16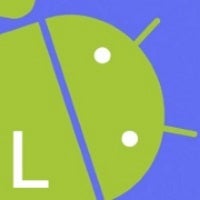 Until not so long ago, your options to get a real feel for Android L Version were pretty much limited to installing the L Developer Preview version on a Nexus 5. And this wasn't exactly a walk in the park. Many of your favorite apps still aren't ready to make the switch and fail to execute, or even install on Google's new platform.
Thankfully, XDA developers have come to the rescue. For the not especially taxing price of rooting your smartphone and installing the Xposed Framework, you can enjoy a very authentic L Version experience on the good old(?) Android 4.4 KitKat. No flashing of ROMs and dealing with obscure terminal commands required.
Unlike other Android smartphones, the Nexus 5 was made to be tinkered with, so rooting and "Xposing" it is pretty much an essential experience. But if your Nexus 5, or another smartphone is still in stock mode, peruse a guide on rooting it, and embark on an
Android customization extravaganza with Xposed
. And if your phone isn't a Nexus 5, install the
Google Now launcher
from the Play Store beforehand.
All set? Let's get to it! After you've enabled app installations from Unknown Sources, your first step is installing
Xposed GEL Settings
. Launch it from the app drawer and reach for the side navigation menu to the left. Go to the General section and check out the L Launcher Design option. Yep, that's the one you want! Turn it on, mark the box next to "Don't show again", and tap "Got it!".
If you followed every instruction so far, that's pretty much all it took! Enjoy the L Version-like experience, and consider installing the Android L Theme module for Xposed from the
XDA Developer forum
. It will introduce all the themed status bar icons, settings, calculator, wallpaper, boot animation, fonts, and ringtones you need to fool everybody you're running Android L Version.
And as always, do all of this at you very own risk.