How to enable and disable Google Now on Tap (Android 6.0 Marshmallow required)
3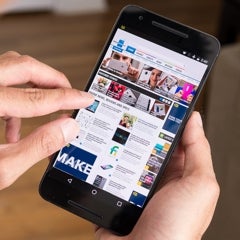 Now on Tap is one of the newest features that Google has developed for Android, and it's included only in
Android 6.0 Marshmallow
. Whether you have a device that runs Marshmallow out of the box, or one that's been updated to Android 6.0 from an older version of the OS (not that any device could be updated from a newer version), you need to enable Now on Tap in order to use it. We're now going to show you just how to do that.
You could enable Now on Tap from the Settings menu of the official Google app that most Android devices come with, but there's an easier, faster way to do it: simply long press the home button on your device for a second or so, and you'll be asked if you want to activate Now on Tap. Next, you have to tap on the "Turn On" button that shows up in the lower right corner, and that's it: you're all set to take advantage of Now on Tap.
In case you didn't know, Now on Tap is a feature presented by Google as being able to "proactively bring you answers." Basically, Now on Tap can provide details on any relevant piece of info that's shown on your Android device's home screen, at any time. For example, if someone sends you an email or a text message that includes the name of a restaurant, a business, a city, a movie, a band, and so on, long pressing the home button will bring up Now on Tap, which displays more info on whatever is mentioned on the screen. If there's no relevant information on the screen, Google will simply tell you that there's "nothing on tap." You can also use your voice to ask Google Now more detailed questions.
As for disabling Now on Tap, you need to open the Google app, go to Menu -> Setting -> Voice (or Now Cards) and switch off the Now on Tap toggle that you'll find there.
Mind you, this tutorial was done using stock Android 6.0 Marshmallow, but we assume Now on Tap will also be available to many non-stock devices based on Marshmallow.