How often do you use the stylus in your Samsung Galaxy Note/Note II?
56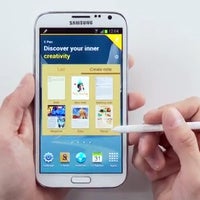 Samsung truly breathed a second life in the venerable stylus that used to be an indispensable part of smartphones way back in the WinMo era, before Steve Jobs wanted us to only use fingers with the original iPhone.
The
Galaxy Note
and especially the
Note II
resurrected the stylus, showing that it can indeed contribute to the finger touch input in a meaningful way, with the numerous adjacent apps like S Note and functions like Air View that made it add value to your smartphone experience, as in that
awesome digital painting video
.
Now that the Note II has been out for a while, and with the Note customers having more than a year of feedback, we wanted to ask the Note/Note II owners whether the stylus is indeed an indispensable everyday tool, something that simply proves handy now and then, or is it mostly gathering dust in the silo. Checkmark your usage in the poll below, and share in the comments your personal experiences with the second life of the stylus.