Hilton will let you unlock doors with your smartphone
23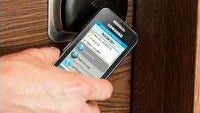 Hilton has announced that its hotels will soon allow guests to use their smartphones as room keys. This is a $550 million investment and will affect all 4200 properties the company has worldwide.
Currently, all of its US-based brand hotels offer mobile check-in and check-outs – a function that is to be upgraded by the end of this summer, to further allow guests to choose their rooms while making reservations from their smartphone. Hilton further plans to first add the keycard feature to the app, then start adding support for all of the app's features on a worldwide scale. The process should begin early next year and be complete before the end of 2016.
Having to worry about the hotel's keycard is definitely one of the nuisances one has to deal with while on vacation. Hopefully, we will see more hotel brands jump on this bandwagon, since it's a convenient alternative in a world where (almost) everybody keeps a smartphone in their pocket.
source:
The Wall Street Journal
via
SlashGear