Here are next week's freebies from the T-Mobile Tuesdays app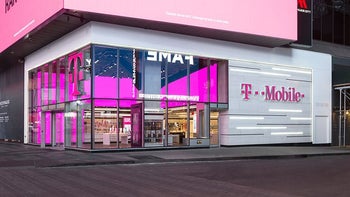 If you're a T-Mobile subscriber, you might be interested in knowing what giveaways will be available to you next Tuesday, July 31st, from the T-Mobile Tuesdays app. Before we get to that list, we might as well inform you that there is no sweepstakes this coming week. While there was no sweepstakes last week either,
the carrier was involved in a special $5,000 jackpot that was up for grabs last Tuesday
on the Q Live Trivia Game Network.
Now that we got that out of the way, this coming Tuesday T-Mobile subscribers will receive:
A free movie or T.V. show rental from VUDU.
Free Instacart delivery with a $35 purchase or more.
$50 credit for pet care marketplace Rover (if you have one or more pets, this will come in handy).
$5 off any movie ticket from Atom (last chance).
Savings on a hotel room from HotelStorm.
To claim your freebies, open the T-Mobile Tuesdays app on your phone. If you're a T-Mobile subscriber and don't have the app installed, simply click on the appropriate link: (
iOS
|
Android
).
source: T-Mobile