Here are four paid iOS apps free for a limited time only
3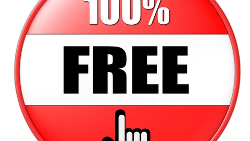 How would you like to get a steal at the App Store? Today, we have four paid iOS apps that are now free for a limited time only. And when we say a limited time only, we mean that your best bet is to scoop up the apps that you want now before it is too late. To browse through this short list, all you need to do is click on the slideshow below, and you'll see a link to the App Store listing, a brief description of the app, and images for you to peruse.
Originally, there were eight paid apps that were free. However, when we double checked them, half of the eight were no longer priced at zero. That shows you how fast you have to move once you see an app that you really like.
Among the freebies that remain available at no cost is a time management app that uses a proven technique for getting things done. And the lone game is like a version of Asteroids but in neon colors. There aren't that many choices to go through this time, but perhaps you can use one or more of these apps.
source:
BGR