Harman Kardon speaker powered by Microsoft's Cortana officially introduced
4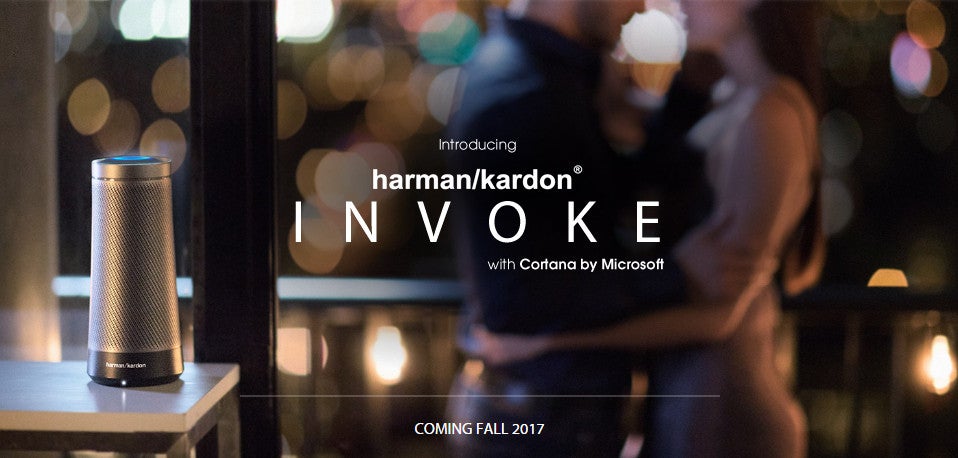 It's been almost six months
since Harman and Microsoft teased a new speaker that would be powered by the latter's Cortana digital personal assistant. Well, it looks like the Invoke will soon be available for purchase, Harman confirmed today.
The new speaker has just been listed on Harman Kardon's official website and is "coming soon." As expected, the Invoke is a circular speaker in the same vein as
Google Home
and Amazon Echo.
The speaker provides 360 degree sound thanks to its cylindrical form factor, but it also supports the ability to make and receive calls via
Skype
. The Inkove is likely to be showcased this month at Microsoft's Build conference, but it will not be available for purchase until fall.
No price tag has been put on the Invoke yet, but we may learn more at
Build developer conference
this week. One thing we do know is the fact that the new speaker will be available in either black or silver.
Customers can already register to be notified when the
Invoke
will be available for purchase but bear in mind that you won't receive any emails for at least three months from now.