HTC squeezes all-time low quarterly profit of $2.83 million
69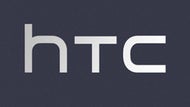 HTC may be quietly brilliant, but it's also currently in trouble. Sure, the Taiwanese company makes some pretty sleek phones and all, but it just can't make much money out of them. That's why it's previous financial reports were pretty disappointing, and the latest isn't looking good either.
HTC just announced a net profit of only T$85 million (the equivalent of $2.83 million) for January through March on a revenue of T$42.8 billion ($1.43 billion). How bad is that, you ask? Well, let's just say that it's the lowest profit ever reported by the company. Analysts were actually expecting HTC to make about T$467.5 million in Q1 of 2013. In comparison, HTC's profits over the same month period in 2012 were a respectable T$10.9 billion ($360 million).
The situation wouldn't have been so gloomy now if HTC could launch its newest flagship – the HTC One, in a timely manner. Yet the smartphone was
dragged down by delays
caused by shortage in supply of components for its UltraPixel camera. As a result, it was released in a very limited number of markets - only 3 of the 80 it was originally supposed to launch in.
In the U.S., the HTC One
won't launch until later this month
, but those who are interested in the device are free to pre-order one via AT&T, Sprint, or T-Mobile. Pricing starts at $199.99 with a signed 2-year contract.