Don't expect the HTC One in the U.S. until late April
86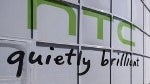 HTC has just sent us some bad news, which unfortunately we need to pass along to you. While the Taiwan based manufacturer's eagerly awaited
HTC One
flagship device will launch next week in the U.K., Taiwan and Germany, it won't reach North America, the rest of Europe and the Asia-Pacific region until the
end of April
.
What hurts the most for HTC is that it has squandered a
huge head start
in the all important U.S. market over rival Samsung. With the
Samsung Galaxy S 4
not expected to launch in the states until the end of next month, HTC had plenty of time to own the high-end market in the U.S. for a entire month and gather momentum over what could be the top selling smartphone for the next year.
Those of you who were going to buy the HTC One, will the time delay make you switch to another device, will you opt instead for the Samsung Galaxy S 4, or will you wait out the extra time so that you can snag the HTC device?
"HTC has seen unprecedented demand for and interest in the new HTC One, and the care taken to design and build it is evidenced in early reviews. The new HTC One will roll out in the UK, Germany and Taiwan next week and across Europe, North America and most of Asia-Pacific before the end of April. We appreciate our customers' patience, and believe that once they have the phone in their hands they will agree that it has been worth the wait."-HTC
source: HTC