HTC Titan and Titan II are both out of stock on AT&T's web site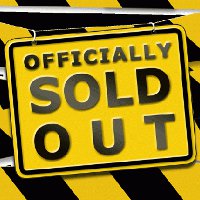 Could it be that the Nokia Lumia 900 has opened the floodgates for all Windows Phones? Well, who knows for sure exactly, but two newWindows Phone on AT&T's web site are now currently out of stock – possibly indicatingthat people are taking notice of Windows Phones in general.
Taking a quick look at the carrier's offerings online, boththe HTC Titan and Titan II are not available for purchase right now, since thetwo are out of stock. Naturally, it shouldn't be surprising to see it with theoriginal HTC Titan, since you know, its predecessor has been out for some timenow. Nevertheless, we're flabbergasted asto why the new model is also out of stock.
Even though the two are sold out online, AT&T stores andother third party vendors might still have them in stock, but it makes youwonder if someone simply forgot to place orders for additional shipments. Also,it could be due to other issues such as component shortages or manufacturing problems.
Above all, it seems that Windows Phones in general havesurely been getting more notoriety thanks to some recent devices like the HTCTitan II, which so happens to have the highest count megapixel camera on themarket right now.
source: AT&T (1 & 2) via WP Central