HTC Titan II Review
27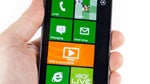 It was not too long ago that we were introduced to the
massive 4.7" display
on the HTC Titan and we came away overall impressed, though not blown away by the device. HTC and AT&T obviously read our review and were heartbroken, so they rushed an upgraded product to market in hopes of pleasing us. Just over four months after the release of the Titan, we now have the
Titan II
. The Titan II should probably be named the Titan 4G, because the only real difference between the two is the
inclusion of LTE
and the impressive
bump from an 8MP camera to 16MP
. Are these changes enough to appease us? Read on to find out…
Laid side-by-side you'd have an almost impossible time distinguishing this new Titan from the original from the front. Both feature the large 4.7" super-LCD display with the
standard Windows Phone buttons
, an earpiece and not much else. The backs are more distinguishable; the Titan II has a more refined design with curved lines that are reminiscent of HTC's Android offerings. The bottom door is better integrated into the design and no longer looks out of place. Still, it only gives you access to the SIM slot and the battery remains fixed. One perplexing note,
removing that door powers down the device
.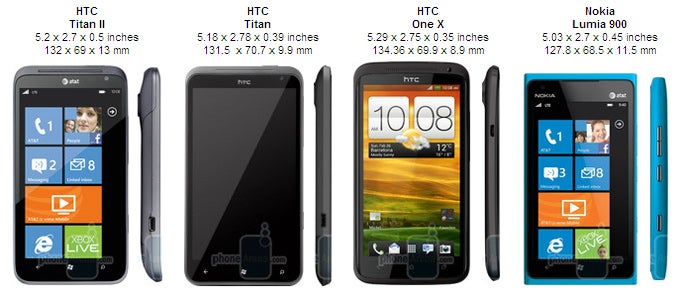 You can compare the HTC Titan II with many other phones using our Size Visualization Tool.
The Titan II retains the same layout around the phone as the original: the
power button and 3.5mm headphone jack are at the top
, the volume rocker and camera button are on the
right side
and the
microUSB
port on the left. There are dual mics, the main one at the bottom and a noise cancelling one up top. Button travel and feedback are ok, we'd prefer a bit more of both but we didn't have any issues operating them.
For as large as the HTC Titan II is, it actually fits in our hand pretty well. Obviously it'll be a bit wide for those with smaller hands, but in our medium hands it fit comfortably. The back appears to be plastic all the way around, but feels very good and is coated with HTC's excellent soft touch coating.
Though the differences are small, we appreciate the redesign that went into the HTC Titan II. From the back it simply looks more grown up than the Titan. The
phone feels comfortable in the hands
and slides into your pocket easily. The Titan II is crafted with the attention to detail that we've come to expect from HTC and we have
no concerns about the build quality
. Without a doubt, it is one of the better looking Windows Phone devices you can buy.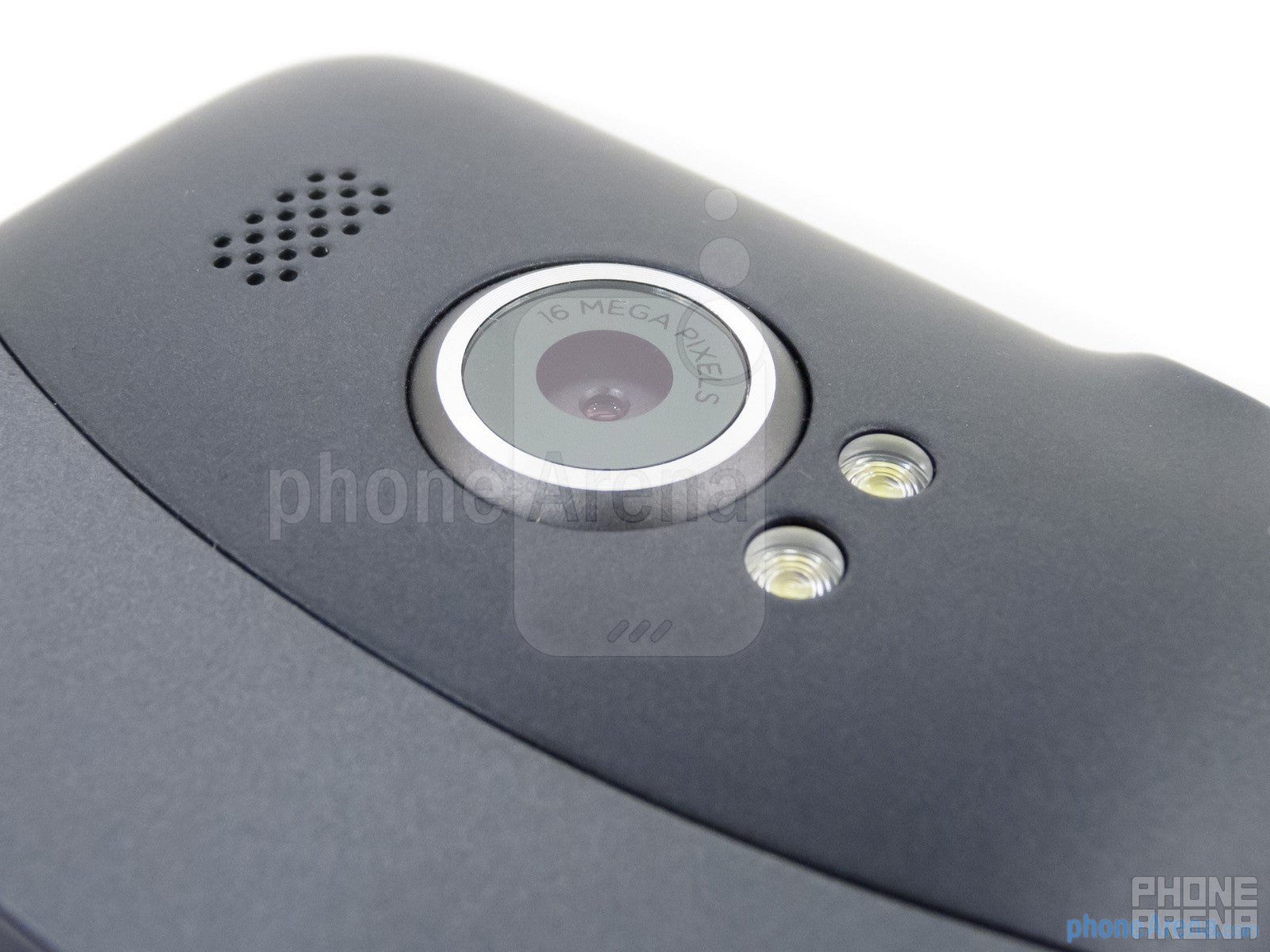 The 16MP shooter on the back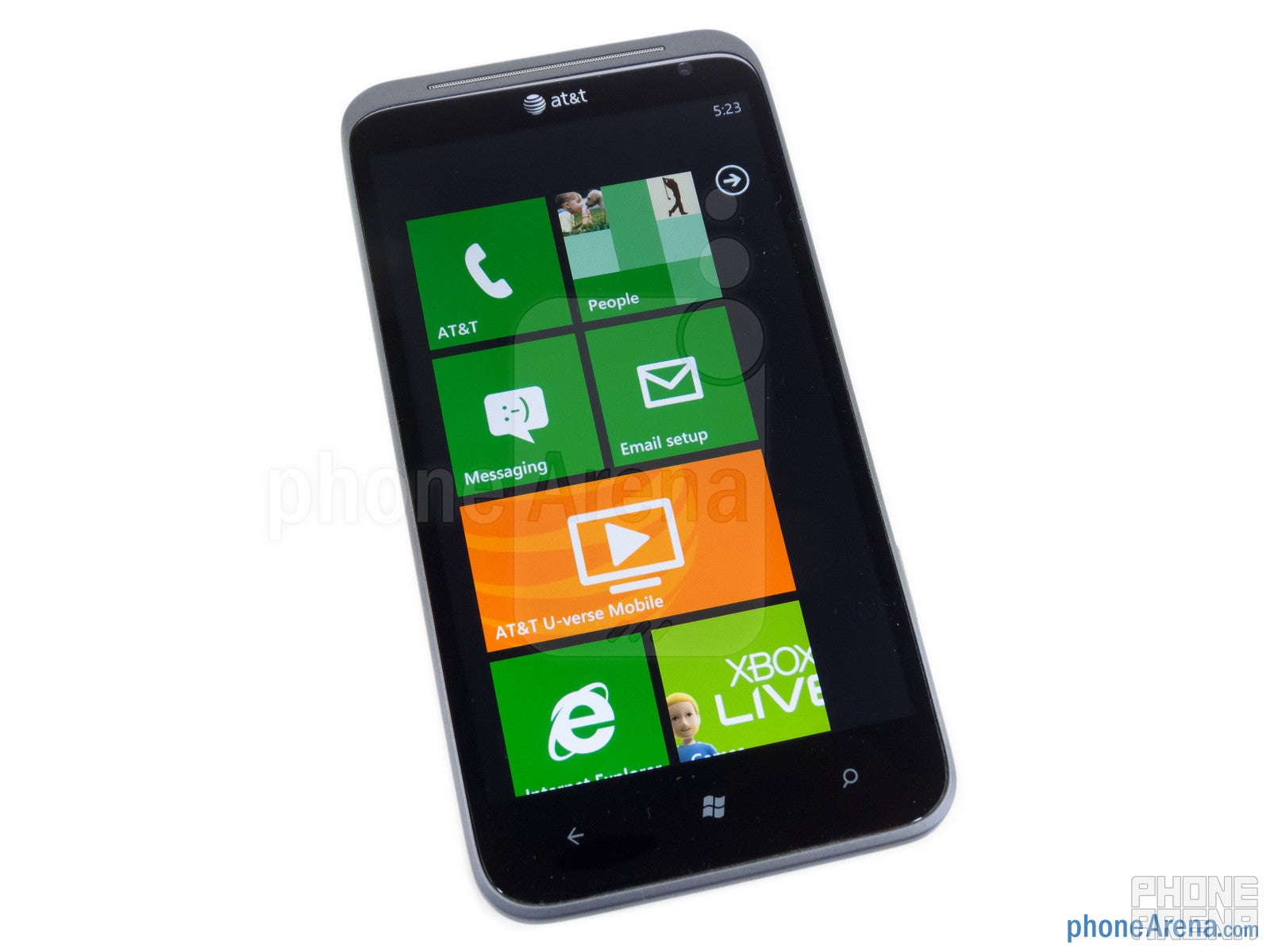 Display:
The
S-LCD display
itself is very crisp and responsive, and is very likely the same panel we saw with the Titan. Partially thanks to the flat colors and contrasting design nature of Windows Phone, we were easily able to use the phone even in bright, direct sunlight. With a resolution of just
480x800
it is obviously not on par with the qHD, HD and Retina displays available on many other devices out there, but it still delivers a respectable ~200ppi.
HTC Titan II 360-degrees View:
Recommended Stories