HTC Titan II has the best camera of any Windows Phone according to HTC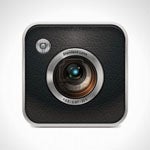 While manufacturer claims are generally not the most unbiased, HTC is reporting that one of its latest phones, the Titan II, has the greatest camera of any Windows Phone on the market. HTC surprised fans and analysts alike when it announced the Titan II would come toting a 16 megapixel camera. This gives the device's camera the title of having the highest megapixel count on a smartphone. HTC Vice President Bjorn Killburn bragged about the new phone's camera, saying "it's by far the best camera available on a Windows Phone."
Many photo enthusiasts have yet to jump on board with the belief that a cell phone's camera can replace even a mid-grade point and shoot camera. One thing everyone can agree on is the fact that sooner or later it's inevitable that the smartphone camera will replace our point and shoot models we tote with us on vacation.
HTC touts the Titan II as having a custom image signal processor vastly superior to other phones, offering better image processing through the use of the best chipset and sensors available today. Have you ditched the point and shoot pocket camera and use your mobile phone for your day to day photo taking, or do you still think a stand alone camera is necessary?
source:
WMPoweruser