HTC One M7 and M8 Google Play Editions should get technical nod for Android 5.0 update on Monday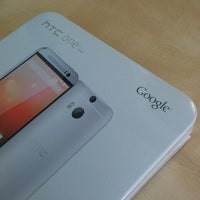 If this rollout of the Android 5.0 Lollipop update seemed more surreal compared to previous updates, you are probably not alone in the that feeling. Even with a couple unexpected obstacles though, the HTC One Google Play Edition devices are in final testing with the Lollipop update in Google's quality assurance labs and will get updated before most other Android powered smartphones.
According to HTC Product vice-president, Mo Versi, HTC is expecting technical approval from Google by close of business Monday, December 1st.
That does not mean HTC One GPe owners can expect an over-the-air push right at that moment, but a "TA" is one of the last steps before OTA offers start going out. It is not unreasonable to think that the
HTC One M7
and
M8 GPe
devices could see updates coming very soon after that approval.
via:
Android Central