HTC One Google Play Edition Review
21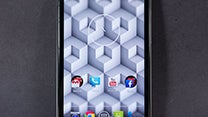 Introduction:
Highly prized and lauded by industry experts, even by us, HTC's flagship smartphone for the first half of 2013 proved itself to be a serious contender in the upper echelon of the smartphone kingdom. What's there to not like about this gorgeous looking thing? Everything about it screams precision and meticulous attention, as every part about it, both in the design aspect and software experience, was dissected to ensure that hungry power users were presented with a venerable smartphone. So what more can we ask for?
Well, after it was announced during Google I/O that there was going to be a pure Android version of Samsung's very own flagship smartphone, the
Galaxy S4
, things seemed to stir up over in HTC's camp regarding a similar offering. Just like boxers trading blows with one another, HTC threw its own uppercut by announcing a pure
Google version
of its outstanding
HTC One
. Naturally, purists and enthusiasts will drool with anticipation knowing that this is going to be a serious offering – even more knowing that it's bound to receive software updates significantly faster (we hope) than its Sense 5 running sibling. In the past, there was a sense of notoriety with devices running the pure Android experience, however, there's something peculiarly different this time around.
The package contains:
microUSB cable
Wall Charger
Stereo headphones
Quick Start Guide
Product Safety and Warranty Guide
HTC decal stickers
Design:
Cosmetically, the Google Play Edition of the HTC One is an exact facsimile to its Sense 5 running sibling, which isn't a bad thing obviously – especially when its design was favorable from the beginning. It's stunning, seeing that its design is distinct and carefully crafted from quality materials. Employing the same aluminum chassis, there's no arguing that it contributes to its premium nature – plus, it helps when its chamfered edges and the slight curve of the rear also makes it so unique amongst other things.
Instead of finding three
capacitive buttons
beneath its display, the HTC One is only packing two – the home and back buttons. We can get access to the multi-tasking trayby double pressing the home button. So that's not a biggie!
It's worth noting that the
dedicated power button
, which continues to be flat and unresponsive, still incorporates an IR blaster in it. However, since this is running a vanilla Android experience, it's not activated – therefore, it's unknown at this point if it'll be activated with some sort of future update. Indeed, it's one feature we're sad to not see here!
Meaning, you still have microdots surrounding both sides of its display for its front-firing speakers with HTC BoomSound, which delivers some astounding tones with its built-in amplifiers. And as we take a tour
around its bezel
, we spot its volume control, microUSB port, standard mic, noise-cancelling mic, microSIM slot, and 3.5mm headset jack with Beats Audio support.
Armed with the same
cameras
a before, it's yet again a front-facing 2.1-megapixel camera and that fancy schmancy "UltraPixel" -megapixel camera in the rear.
Display:
It was an eye-catching thing before, so it's back here on the Google Play Edition. Dazzling the eyes, the HTC One's
4.7-inch Super LCD 3 display with 1920 x 1080 resolution
continues to be gorgeous, vivid, and still one of the most detailed out there. Boasting an immaculate pixel density of 468ppi, detail is no doubt one of its strongest aspects, as fine text is sharp and visible to the eye from a normal viewing distance. At the same time, its color reproduction continues to deliver deep blacks and lively colors that aren't overblown or saturated in tone. Outdoor visibility might still be a bit of a challenge, since the glass tends to show reflections, and its brightness output isn't the strongest. Despite that, we can soundly say again that it's a beauty to behold!
Recommended Stories