HTC One M10 said to come in Snapdragon and MediaTek-powered variants
32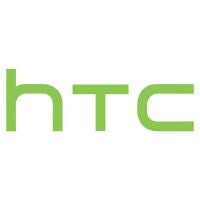 According to a prominent HTC tipster on Twitter, the upcoming
HTC One M10
will come in two CPU variants.
In a status update on Twitter earlier today, LlabTooFeR, a source that provided us with reliable HTC-related information in the past, said that he expects to see two variants of the HTC One M10.
The tipster says that the US and European variant of the HTC One M10 will come with a Qualcomm Snapdragon 820 chipset. This information doesn't strike us as surprising, as the 820 is Qualcomm's latest and greatest and HTC has been using top-of-the-line Snapdragon chips in all of its previous HTC One M flagships. Furthermore, previous rumors also suggested that the Snapdragon 820 will power the One M10.
The interesting bit of the rumor comes as LlabTooFeR also said that the Asian version of the HTC One M10 will come with a MediaTek CPU. While HTC has a history of launching MediaTek-powered smartphones in Asia, the company has previously equipped MediaTek chips on modified devices such as the HTC One M9+ or the One M9e.
If this info turns out to be accurate, then the HTC One M10 will be the first smartphone from the company to launch in two CPU versions. However, this would definitely not be a move we haven't seen before. Samsung, the largest smartphone maker on the planet, has routinely launched two CPU versions of its Galaxy S iterations.
Earlier today, we told you that the
HTC One M10 might skip MWC 2016
. Allegedly, the company had previously planned to launch its new flagship at the trade show in late February but was forced to delay the One M10 for a March unveiling and an April launch.