HTC Jetstream shows off its 4G LTE muscle in this video
6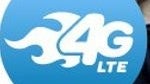 Check out this video of the Android Honeycomb powered HTC Jetstream tablet flexing its 4G LTE muscle on the AT&T network during a speed test.
The video takes place in Chicago which is currently one of the only markets to have their skies lit up with AT&T's 4G LTE network. The results of the speed test are pretty impressive, especially when you consider the speeds demonstrated by AT&T's other 4G network, better known as HSPA+, or not real 4G.
The HTC Jetstream peaked at download speeds upwards of 22Mbps during the test and even produced upload speeds greater than 6Mbps. Those are some promising numbers although there probably wasn't much strain on the network. Check out the video and tell us what you think in the comments below.
Source:
BGR