HTC BlinkFeed will soon be available for all Android users
20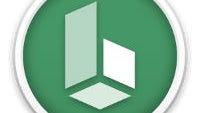 Today was a big day for HTC because of the announcement and release of the HTC One (M8), but it was a big day for Android users in general, because it marked another major manufacturer that decided to opt for Google's way to offer faster software updates by releasing major features as apps in the Google Play Store, because
BlinkFeed
updates will now be pushed through the Play Store.
This is great for HTC users, but it actually will be good news for all Android users, because HTC has confirmed that BlinkFeed will soon be available for non-HTC devices as well. In a statement released on Tuesday, HTC said:
Following its popularity with HTC users, HTC will now make HTC BlinkFeed available to other Android devices, launching on the Google Play store soon.
We don't know yet if there will be minimum Android version requirements for BlinkFeed, or how it will work exactly. Given the way that BlinkFeed works on the HTC One, it would make the most sense for it to be an alternative launcher, like the Google Now Launcher. But it could also simply be an app with a widget and not be as integrated for non-HTC devices. We've asked HTC, but they could not provide any additional info at this time.
The BlinkFeed app is not yet compatible with non-HTC devices, but presumably when it is, it will be available at the link below.