HTC BlinkFeed and Service Pack apps show up in Google Play Store
4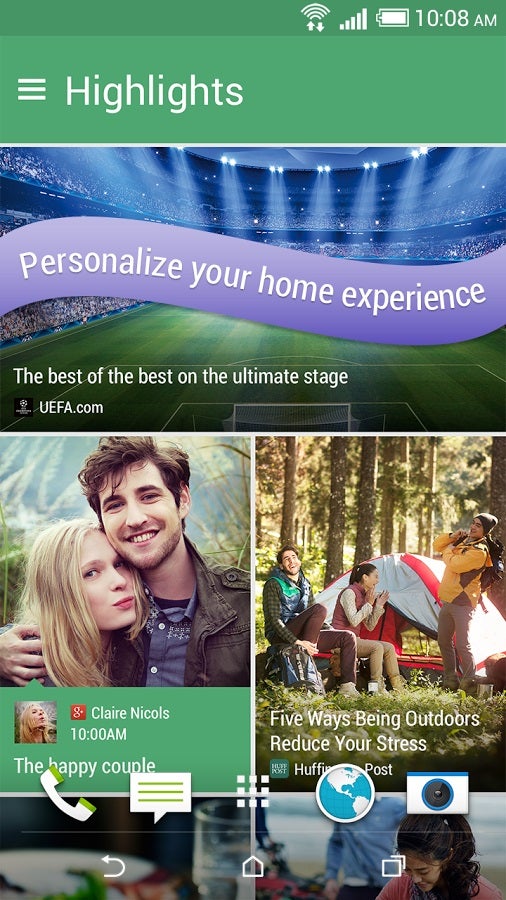 Ahead of the
all new HTC One
'slaunch event, the company made its BlinkFeed and a Service Packavailable to download from the Google Play Store. While that's greatnews, because it means HTC will be able to push updates to its UI andapps without having to prepare entire firmware packages, we're notexactly sure what we're supposed to do with them.
Currently, the appsaren't officially compatible with any devices, not even with the lastyear HTC One. Yet, some users report that the HTC Service Pack workson the HP Touchpad tablet and the HTC One Google Play Edition. Ah-h,the delightful chaos of Android!
Anyway, Google and Motorola made theirstock Android apps available in the Play Store previously, and itseems other manufacturers are starting to follow their example.That's nice to see, because it speeds up updates and goes to showcasethe platform's openness. Even if HTC doesn't make BlinkFeed availableto all Android devices, one will surely find a way to put it on theirsmartphone and enjoy its interface and functionality.
Check out the apps here: BlinkFeed| ServicePack
via AndroidPolice