Google's Pixel XL 2 allegedly shows up on GFXBench with Snapdragon 835, tall aspect ratio
25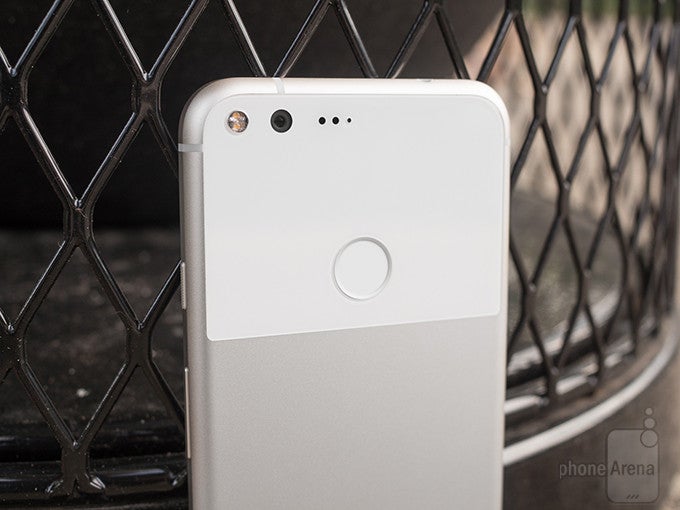 Google's current plus-size flagship, the Google Pixel XL
Google's next pair of flagships in the Pixel line aren't expected to come out in a while, but that doesn't mean we can't get some information about it beforehand. In fact, a listing on graphics benchmark service GFXBench's database seems to show the specs of the bigger of the two, the Pixel XL 2, in their full glory.
The first and most noticeable feature here is the unusual display size, listed as 2560 x 1312 pixels. Unless what we're looking at is an error, this would mean the device will sport a display with a taller aspect ratio. And despite it being listed as a 5.6-incher, math says the effective screen size will still be smaller than that of its predecessor.
On the inside, the device looks like it's equipped with a Snapdragon 835 SoC, coupled with 4 gigs of RAM. The internal storage is listed at 100 GB, though this metric is often wrong in benchmark tests, so what we're looking at is most probably 128 GB instead. And lastly, the cameras are listed as a 12 MP rear one and an 8 MP front-facing one.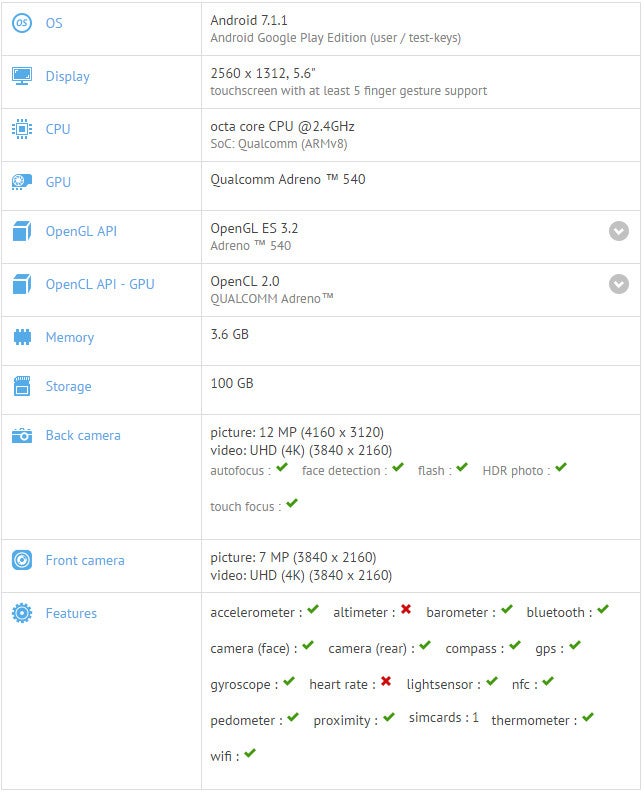 As is usual with alleged benchmark leaks, you should take this info with a large grain of salt: a dedicated person can, in theory, fake a benchmark listing, and even if this is the real deal, what we're looking at is mostly likely just a prototype whose specs are subject to change. Still, if these turn out to be the final specs, the Pixel XL 2 could prove Google to be the next big device manufacturer ready to jump on the tall display bandwagon, for better or worse.