Google team launches Keen, an interest-based social network
3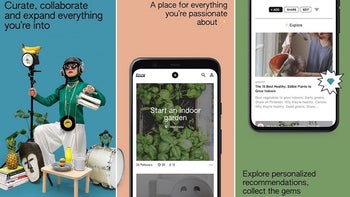 Google
's Area 120 team, one that develops experimental products, has
announced
a new app on the Android play store called Keen.
How Keen came to be
The idea came to CJ Adams, a Keen co-founder, after he and his wife noticed that they were spending a lot of their spare time scrolling through social media feeds. Afterwards, they thought about the idea of collecting ideas, links and resources based on their own interests and hobbies, letting them spend more time on their shared interests instead.
Adams brought the idea to Google's Area 120 team, and in collaboration with another Google team named People and AI Research (PAIR), which is indeed focused on research and development of machine learning systems, Keen was made.
What is Keen for
To describe what Keen is meant to be used for, Adams writes:
On Keen, which is a web and Android app, you say what you want to spend more time on, and then curate content from the web and people you trust to help make that happen. You make a "keen," which can be about any topic, whether it's baking delicious bread at home, getting into birding or researching typography. Keen lets you curate the content you love, share your collection with others and find new content based on what you have saved.
The short version is, you create a "Keen" for each of your interests, title it, add your own content to it and organize your Keens neatly in your profile. You can also invite friends to collaborate with and share ideas, even build a community surrounding your common goals and interests.
Android users can try Keen via the Google Play Store
here
. At this time, an iPhone version isn't planned.