Google reveals first standalone apps for Android Wear 2.0 wearables
2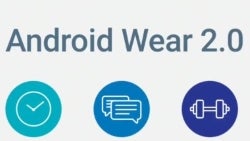 With Android Wear 2.0 in the works, Google has hinted at an upcoming addition to the wearable operating system – standalone apps that don't require smartphone installation to function. According to Google, this will expand app developers' reach to Android and iOS users as the latter will be able to search for, install, and use applications without leaving their Android Wear device. The company has revealed three upcoming standalone apps that cover messaging, travel, and wellness.
The first is Glide, which simplifies video messaging by being able to live broadcast right from the watch face. Tapping a contact shortcut directly launches into a conversation, making a promising case for wrist-based communication. The second app is the well-known Foursquare, which tips travelers for the best places to eat, drink, and explore via rich notifications delivered from the watch face. Third, there's Lifesum, a companion app to the popular health and fitness application which will let users easily track their water intake and meals through their day. It is believed that a simplified way of tracking meals and water will make efforts for healthy living easier.
Currently, Android Wear 2.0 exists as Developer Preview 4 that's available to download and install on supported watches. The update's official release is scheduled for next year, presumably in the first or second quarter. In addition to standalone apps, the update will also bring a dedicated app store, an user interface overhaul, enhanced messaging and fitness tracking, redesigned notification cards, and other improvements.
ALSO READ