Google planning "Performance Boosting Thing" for a future version of Android
25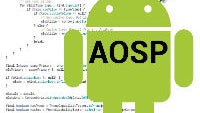 It is extremely rare that you'll see us do a story on a bug report that is committed to the Android Open Source Project issue tracker, but this story was too good to pass up. While there are likely a ton of issues submitted to Google that are poorly written or just silly ideas, there has been one to rise above the rest because of its call for a "Performance Boosting Thing".
The issue is not a silly one, and while the writing is a bit off, we're assuming that English is not the poster's first language (the e-mail address points to someone from India.) The issue reads as follows:
hi guyz,
thanks for the awsome android.
my feature request is about performance.i have used many of the android versioned mobile phone and tabs. in all that i noticed about the performance factor.can u guyz add some performace boosting thing on the next version or any update to existing. i want to open 10+ apps, active few ones and mostly inactive.when 5+ apps of size about 2gb its starts hanging or slowing down the running speed.can u make some redesign or something that will increase the performance using lesser ram use.
my request feature is about ram consumption. please make it in the update so the phone can produce much fast perfomance.
hope u consider this.
ty again for the gr8 android.
Cheers to u !!
As you can see, the issue itself is quite a good one. The "Performance Boosting Thing" (trademark pending) would allow power users to run quite a few apps at the same time and avoid potential system slowdown. The most amazing part of this issue report is that on the same day that it was posted, an Android project manager marked it as a Medium priority issue for a future release of Android.
It seems reasonable to assume that Google has been planning better memory management for high-use cases like this, and now we know for sure. Google has already implemented Project Butter, which improved overall performance, and Project Svelte, which made Android more efficient on lower-spec devices. It's about time there was optimizations for those of us who want to run all the apps, all the time.