Google announces a myriad of Daydream VR "experiences", including 30 games
1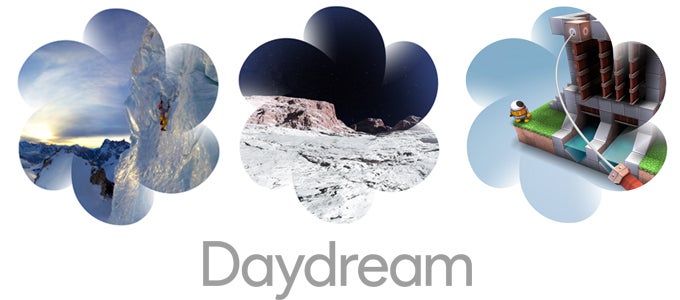 On October 4th, during its big 2016 unveiling event, Google took the wraps off of its first proprietary, and may we add
oddly fashionable
, VR headset, dubbed the
Daydream View
. Bundled with each Pixel phone pre-order, or priced separately at $79, this comfy-looking VR viewer + remote controller combo will also be backed by an impressive catalog of services and software at launch to nicely kick things off for early adopters. Google has announced a myriad of diverse VR experiences that will be brought to the Daydream platform in partnership with many big names, including HBO, Hulu, Netfilx, CNN, USA Today, among many others, so there's definitely a lot to look forward to (if you own a Daydream-ready device, that is).
And yes, there are many games coming out too. In fact, apart from all the video streaming services and educational and news apps, 30 games will also launch alongside Google's Daydream View. They include current Android games, such as the excellent puzzler Mekorama and the no-introduction-needed Need for Speed: No Limits, remade for VR, as well as many Daydream-exclusive titles, such as Wonderglade, Daydream Blue, and J.K. Rowling's Fantastic Beasts.
Here is the full list of "experiences" currently announced for the Daydream VR (partner names included):
Around the world & exploration
Google Street View
NYT VR (New York Times Virtual Reality(
WSJ
CNN
US Today VR Stories
Google Photos
The Guardian
Ocean Rift
Hello Mars
Relax VR
Video streaming & movies
YouTube
Hulu
Google Play Movies & TV
HBO Now
Netflix
Jaunt
Invasion!
Games
Wonderglade
Fantastic Beasts and Where To Find Them
Danger Goat
Gunjack 2: End of Shift
EarthShape
Mekorama
Need for Speed: No Limits
Hungry Shark World
Hunters
Action Bowling
VR Karts Sprint
The Arcslinger
Home Run Derby
Archer E. Bowman
Underworld Overlord
Affected
Cosmic Chef
Daydream Blue
DRIFT
Classroom Aquatic
Claro
Layers of Fear
Loco Motors
Poly Runner
Frostbound
Sisters
Avakin Life
Baskhead
Orbital Loop
Keep Talking and Nobody Explodes