Google Play Music updated with offline radio and much more
1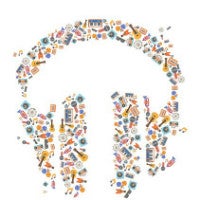 It's a pretty solid bet that Google apps will be updated quite often. We recently saw updates to Google Maps, Drive, Hangouts, Chrome and more. Now, we're getting an update to Google Play Music that adds quite a few nice features in addition to the requisite bug fixes. This update brings offline radio support and much more to the service.
The biggest addition of all is the option to now have radio stations saved for offline listening. Unfortunately, this doesn't work with the "I'm feeling lucky" station, but all other stations can now be saved to your device if you'd like. Beyond that, we get into some nice features that probably don't have huge appeal. If you're someone who messes around with a lot of devices, you can now manage the devices that get access to Google Play Music right in the app rather than only on the website. You can manually refresh your account, in case you really want to get that new album that you uploaded. And, a "Play Next" option has been added which will quickly add a song as the next track in a playlist, which makes things much easier.
There are also a number of bug fixes and tweaks in the update. The position of the Chromecast button has moved, and the overflow menu has been killed off in favor of putting those options in the left-hand hamburger menu.
Overall, it's a solid update. If you want the newness, the update should be rolling out through Google Play soon enough, or you can get the manual install file at the source.