Save $250 on the Google Pixel Slate at Amazon and Best Buy
0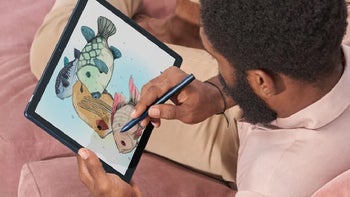 Spotted by Android Police
, Amazon and Best Buy are taking $250 off the price of the
Google Pixel Slate
tablets. Remember, the slabs are running Chrome OS, not Android. The version powered by the 8th generation Intel Core m3 processor with 8GB of memory and 64GB of storage is $549, a 31% discount (Amazon/Best Buy). The model that employs the 8th generation Intel Core i5 processor with 8GB of memory and 128GB of storage is offered at $749, a 25% savings (Amazon/Best Buy). And the top of the line
Pixel Slate
powered by the 8th generation Intel Core i7 processor carrying 16GB of memory and 256GB of storage is just $1,349 with the discount, which works out to a 15.6% savings (Amazon/Best Buy).
The Google Store has a somewhat similar deal
. Instead of taking $250 off the price of the tablet, you can buy the m3 powered 8GB RAM/64GB unit for $799, the core i5 powered 8GB RAM/128GB model for $999 and the Core i7 powered 16GB/256GB unit for $1,599 and get a free $250 Pixel Slate keyboard or Brydge G-Type Keyboard. The Google Store deal expires on August 18th.
The Google
Pixel
Slate is equipped with a 12.3-inch LCD display carrying a resolution of 3000 x 2000. An 8MP camera is on the back featuring an aperture of f/1.8 and there is also an 8MP wide-angle camera in front. The tablet is offered in Midnight Blue and does have a fingerprint scanner.