Now that the Pixel 4 is here, almost all Pixel 3 and 3 XL models are out of stock at Google
3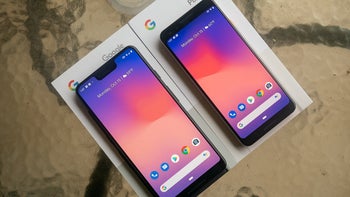 If you're planning to buy a powerful Google phone and you're not impressed by the
Pixel 4 family
(released last week), you're left with no choice but to get a
Pixel 3
or
Pixel 3 XL
- both very good high-end handsets despite being 1 year old. But here's the problem: it's now almost impossible to find a Pixel 3 or 3 XL in the US, at least
at Google Store
. The only model that the company still has in stock is the pink Pixel 3 XL, starting at $599. And that's it, there are no black or white Pixel 3 XLs available anymore, while the smaller Pixel 3 is completely out of stock, regardless of color and storage capacity.
Fortunately, you can still find various unlocked Pixel 3 and Pixel 3 XL variants at retailers like
B&H
, Amazon, or Best Buy. But only B&H and Amazon offer the phones at attractive prices (starting at under $500 for the Pixel 3). Right now, Best Buy is weirdly charging $799 for the Pixel 3 and $899 for the Pixel 3 XL - these are also the starting prices of the new
Pixel 4
and
4 XL
, so it's currently unwise to get any of the older handsets from Best Buy.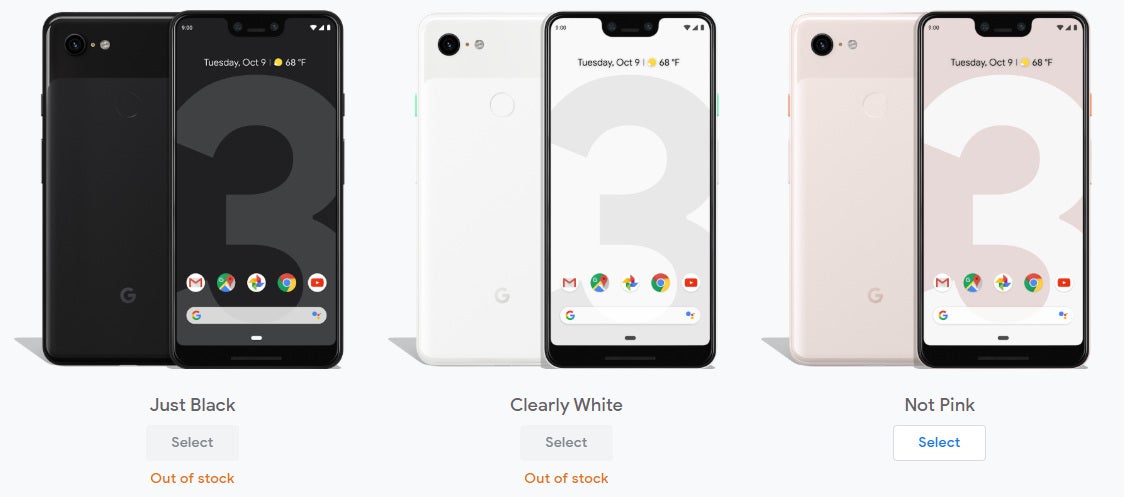 If Google is running out of Pixel 3 and 3 XL stock, it's likely that it has stopped manufacturing these devices. And that would make sense because the company certainly wants people to buy the Pixel 4 or 4 XL if they need a high-end smartphone, while customers on a budget can just get a
Pixel 3a
or
Pixel 3a XL
.
We're inquiring Google about the fate of the Pixel 3 family and we'll update the story when/if we hear back.