Deal: Save at least $330 on the Google Pixel 3 and 3 XL (unlocked, US warranty)
2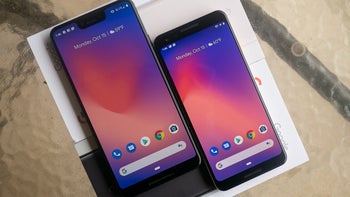 With the arrival of the
Pixel 4
and
Pixel 4 XL
, last year's Pixel 3 series is now understandably overlooked by folks in need of the very latest tech from Google. But the Pixel 3 family should definitely not be ignored by deal hunters. While Google itself is currently taking $300 off the original prices of
Pixel 3
and
Pixel 3 XL
, you can save a bit more than that on both handsets if you buy them from B&H.
At the moment, B&H is asking just $459.99 for the Pixel 3 64 GB (that's $339 off) and $569 for the Pixel 3 XL 64 GB ($330 off). In case you're wondering, 128 GB Pixel 3 and 3 XL models are no longer available at this particular retailer.
The Pixel 3 and 3XL sold by B&H are official North American unlocked variants, so they come with US warranty and are fully compatible with all major carriers. B&H notes that there's limited Pixel 3 and 3 XL supply at these low prices.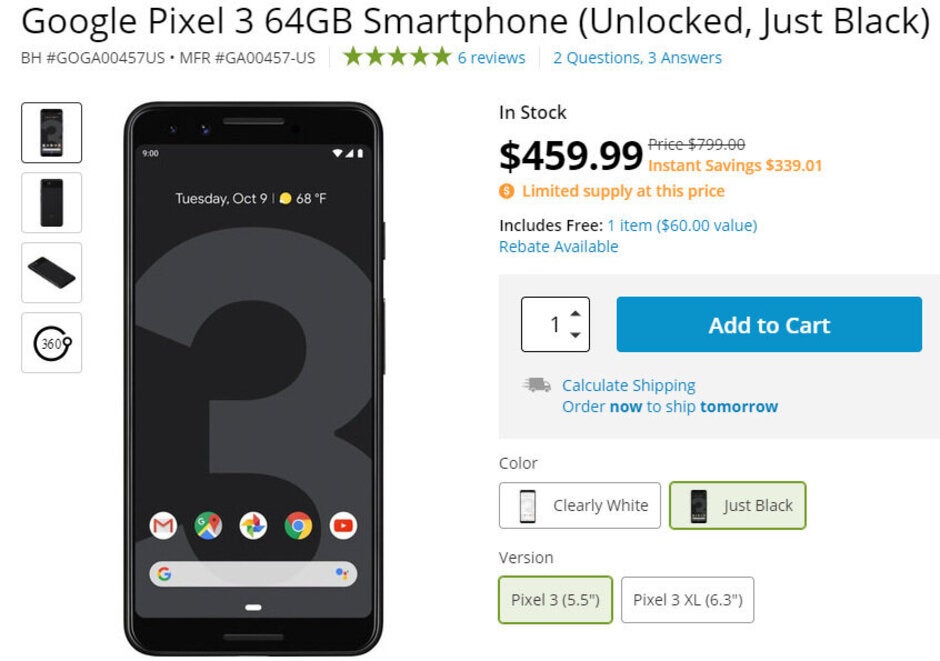 Another recent Pixel 3 deal -
available at Woot
- allows you to purchase a Pixel 3 for less than at B&H. However, in this case, you're getting an international model that doesn't work with Verizon and Sprint and comes without proper warranty.
Even if they are now 1 year old, the Pixel 3 and Pixel 3 XL remain powerful smartphones with excellent photography capabilities. Both handsets will be getting some of the new features found on the Pixel 4 line, while also receiving major software updates for at least another 2 years from now. All in all, if you need a new unlocked smartphone but haven't found a 2019 model that you really like, the Pixel 3 and Pixel 3 XL are worth considering, given their current prices.