Google Meet free unlimited calls offer will end in 2021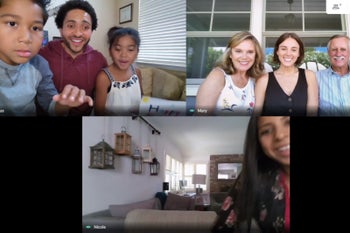 Google
made its Meet premium service free for everyone back in April to help people cope with the COVID-19 pandemic. At that time, Google said that Meet calls will be free and unlimited until September 30, so that everyone could enjoy the same benefits as business users.
Today, Google
announced
that it has decided to extend the promo offer until next year. Since people continue to rely on Meet to stay in touch with friends and co-workers, Google revealed that it's continuing unlimited Meet calls in the free version through March 31, 2021, for Gmail accounts.
So, as long as you have a Gmail account, you should be able to make free calls using Meet. To make the whole experience better, Google added several important improvements since it made Meet calls free and unlimited.
For example, Meet calls can now be cast on a TV. Also, users can join hands-free on their Next Hub Max or use the background blur feature if they don't want others to see what's behind them. The most recent enhancement received by Meet is the option to accommodate 49 people in a single call at the same time.