Google Maps updated with Street View thumbnails for directions
0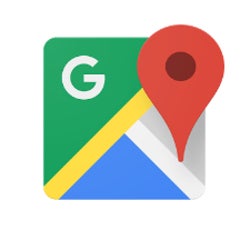 Although it may appear as a work in progress judging by the almost unlimited numbers of updates it gets each year,
Google Maps
is arguably the best navigation app for mobile devices. Without making any official announcements on the matter, Google is rolling out a couple of new features for the Maps app.
The most important (and visible) is the addition of thumbnails for directions, so Google Maps users will now be able to see images of the places they are routed through.
You can see these
Street View images
next to each turn whenever you're following a path. Clicking on the images will open up Street View's full 360-degree viewer, so you'll be able to navigate the surroundings.
Aside from the Street View thumbnails, Google also added a bottom bar with contextual activities, thus making it easier to take advantage of the app's features.
The new changes are rolled out in waves, and from what we've been able to gather they're enabled by Google from the server side, so you won't have to download any updates yourself.
It's also worth pointing out that some
Google Maps users
might have received these new features a few weeks ago, but that was most likely part of a test. Now that the global rollout commenced, you can expect to get these features soon if you haven't already.