Google Maps update adds wheelchair accessible routes in transit navigation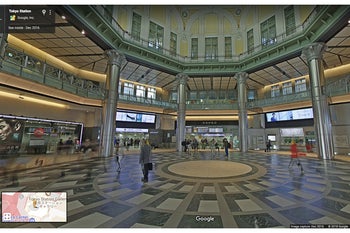 In an attempt to make it easier for people who use wheelchairs or with other mobility needs to take advantage of all the information Maps can provide, Google announced wheelchair friendly routes in transit navigation will now show up in its app.
Google Maps
will show you a list of possible routes that are wheelchair friendly.
According to Google, the new feature is available starting today, but only in major metropolitan transit centers like London, Tokyo, Mexico City, Boston, and Sydney. However, more locations will be added in the coming months, as more transit agencies offer their help.
Also, you can now preview a place or transit station before you head there thanks to the
Street View imagery
of transit stations and city centers, which was updated recently.
Even if you're not using a wheelchair, the update could be very useful when you're on crutches or pushing a stroller. These wheelchair routes will make your life much easier.