Google Chrome for iOS updated with Cloud Print and more
1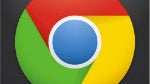 We have been a bit suspicious as to what the future would hold for Google Chrome for iOS with Google's latest announcement that it was planning to
fork the WebKit browser rendering engine
into its own Blink engine. Apple's App Store rules only allows browsers that use WebKit, so we didn't know what would happen with Chrome for iOS, but Google has updated the app, so it looks like there will be support at least for the short-term.
The new version of Chrome for iOS brings a number of improvements, including full-screen browsing on the iPhone and iPod Touch, so you can get the most of the limited screen space that Apple's handheld devices have. The omnibar will disappear when you scroll down, and re-appear when you scroll back up to free up a bit more space.
The update also includes the ability to print through AirPrint or Google's Cloud Print service, which is one of the more underrated features in Google's arsenal. With Cloud Print, you can print to any printer that supports it, any printer that is connected to a computer where Chrome is running, any FedEx Office, and maybe best of all, it will allow you to save a webpage as a PDF directly to Google Drive.
If you want to grab the new version of Chrome, just head over to the
iTunes App Store
.
Recommended Stories