Google Assistant now supports third-party apps shortcuts
2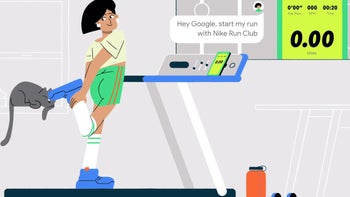 Google Assistant
is now smarter and more useful than ever.
Google revealed
that its personal digital assistant now supports shortcuts for third-party apps. Basically, Android users will be able to use Assistant voice commands within some of the most popular apps not made by
Google
.
For example, if you're looking for something specific within an app, you can say, "
Hey Google, open Taylor Swift on Snapchat
." But that's not all! The new functionality allows Android users to play music, start a run, post on social media, order food, make payments, hail a ride, and much more – all with just their voice.
To make things even more convenient, Google Assistant now lets users create custom shortcut phrases for their favorite apps. For example, you could create a shortcut to just say, "
Hey Google, lace it
," instead of saying the longer version, "
Hey Google, tighten my shoes with Nike Adapt
." To start making shortcuts simply say, "
Hey Google, show my shortcuts
," and you'll be taken to the setting screen.
There are dozens of third-party apps that now support shortcuts, including Yahoo! Mail, Nike Adapt, Nike Run Club, Spotify, Best Buy, Instagram, Google Maps, YouTube, Instagram, Uber, PayPal, Discord, Walmart, Snapchat, and many more.